EquiPride® and EquiLix® are "all-in-one" vitamin and mineral supplements for horses that support good health and performance. These products contain NO MOLASSES or other sweeteners!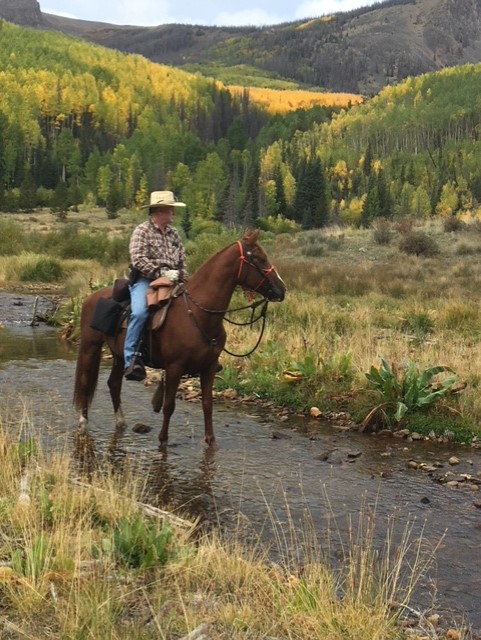 Benefits
Digestion supported
Supports excellent feed efficiency
Supports resistance to colicing
Shiny, healthy hair coat supported
Stronger, faster growing hooves
Promotes bloodflow to the lamina
Better lubricity of joints supported
Strength and endurance supported
Support for energy, vitality and stamina
Temperament and calmness supported
Hard-keepers gain weight
Bright clear eyes supported
Boosts the respiratory, nervous and circulatory systems
Immune system response supported
Helps regulate blood sugar levels
Overall health supported
EquiPride®
EquiPride® comes in 5 gallon 25 lb (18.9 L) pails and 50 lb (22 kg) bags as a loose top dressing that can be added to your horse's regular feed.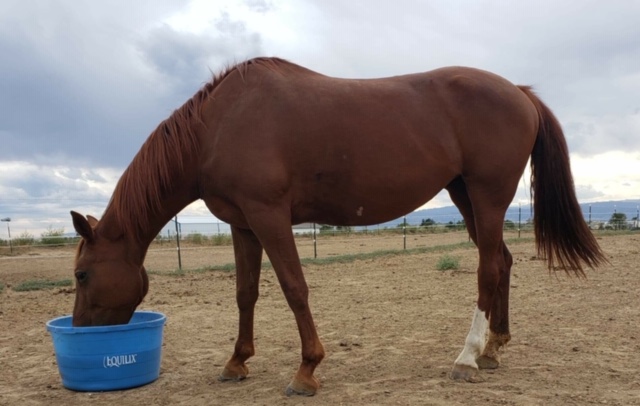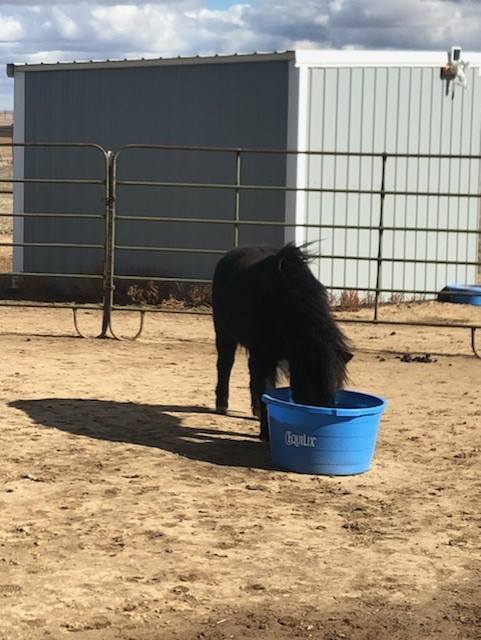 EquiLix®
EquiLix® comes as a 50 lb (22 kg), 125 lb (56 kg) and 250 lb (113 kg) free choice protien lick block.
Both products work effectively to help support hooves, hair coat, joint lubricity, feed utilization, circulation and resistance to colicing.

EquiPride® blends vitamins, organic complexed minerals, stabilized milled flax and distillers grains with ProBiotein®, our proprietary blend-additive consisting of yeast culture, a prebiotic oligosaccharide and protein isolates. The Yeast in ProBiotein®, cultured on a media of wheat, oats, barley malt and flax, is rich in biotin and other nutrients to aid digestion. The oligosaccharides, often called "prebiotics," because they feed the beneficial probiotic bacteria, are a key part of the ProBiotein® additive. These prebiotics help maintain good digestive tract health.

Flax helps in many ways. The oil is dense energy which is high in Omega 3 fatty acid content. Omega 3 is an essential fatty acid often missing in modern diets. Flax is also among the richest sources of lignans, which help support immune function. Organic complexed minerals are featured. Zinc, copper and manganese are complexed, or bound to protein instead of other minerals, assuring high bioavailability.
Up to 25% less forage needed.
And it's safe for metabolic and insulin resistant Horses.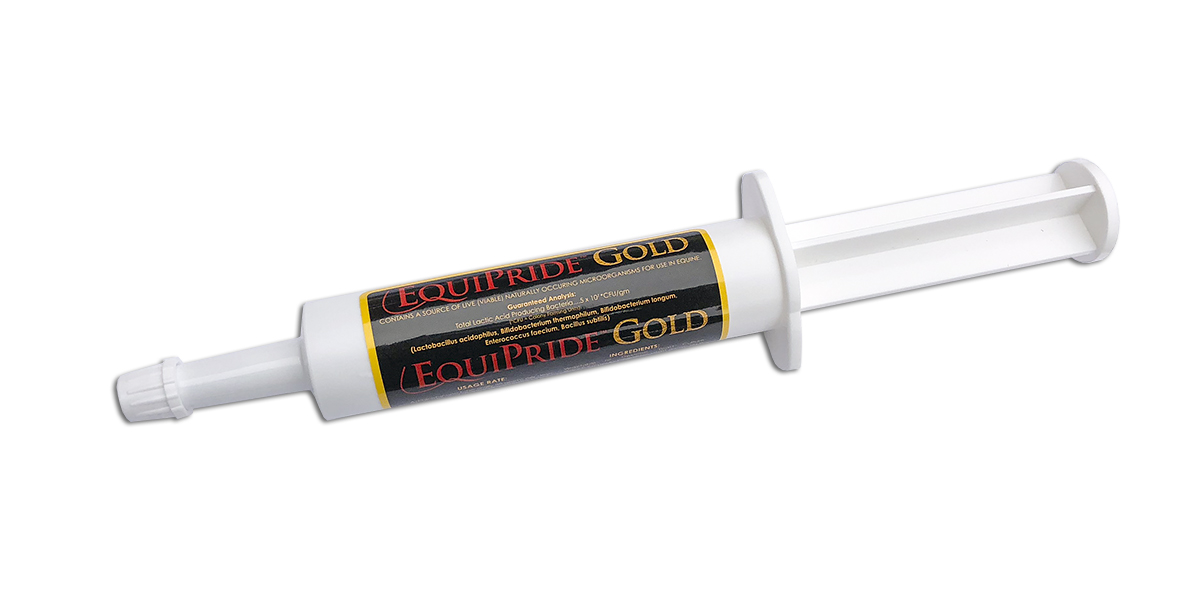 EquiPride Gold Paste with

Enhances Horses Digestion and Boosts the Immune System

May reduce STRESS related to Travel, Training, Performance and Stall Rest.

Vitamins in this product are finely produced to absorb right into the blood stream.

Antibodies -- keeps the digestive system healthy, stimulates appetite and water intake will increase.

Unique blend of probiotics and prebiotics for better gut health & digestion.

PROBIOTEIN -- helps sugar levels and the immune system.

Yucca, increases blood flow to the Hooves.

Keeps good bacteria blentiful & viable when on antibiotics.

Helps to improve energy without making your horse "HOT"

Preventing Colic and Treating Colic

Stays in the Horse's System for 12-24 Hours

NOT FOR FOALS